ANOTHER WIN-WIN AT RECENT HRPA CONFERENCE AND TRADESHOW
Top Corporate Training Company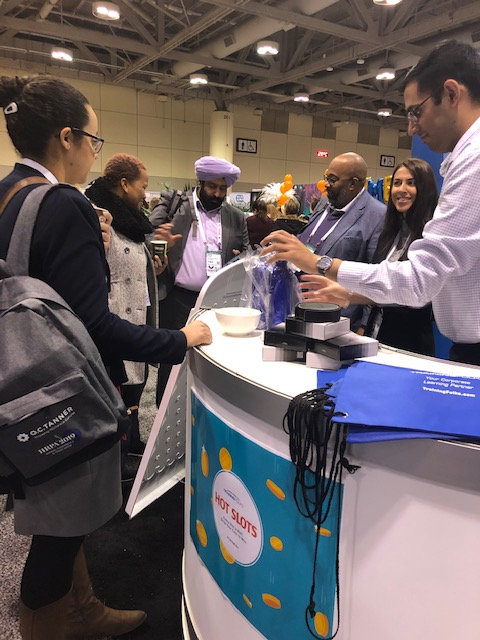 The TrainingFolks team provided a win-win experience to all attendees who stopped by to visit the booth at the recent HRPA Tradeshow and Conference which concluded on Friday February 1st.
From training needs assessments, to compliance training, to new technology training roll outs and learning management systems, trade show attendees covered a wide array of corporate training concerns with the TrainingFolks experts over the three day conference and trade show.
For anyone that wanted to test their luck, TrainingFolks hosted Hot Slots-a game of chance which included a range of prizes and no one left empty handed!
In addition each entrant received complimentary training and development tools to help with their day to day corporate training needs which included:
Here are some glimpses of the event.