Increase ROI, Retention and Overall Employee Satisfaction with the onboarding best practices checklist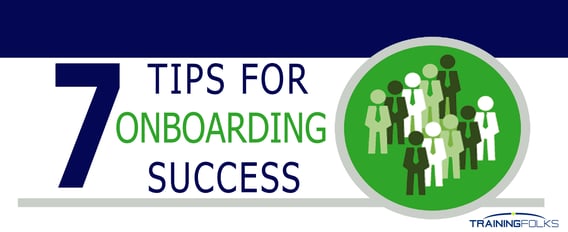 Companies with a strong employee onboarding process have a much higher employee retention rate, healthier productivity levels and better ratings for overall employee satisfaction.
Did you know companies across North America without an effective onboarding program deal with:
As much as 20% of staff turnover within the first 45 days of employment.
The average cost to replace an employee of $3 000 to $18 000.
50% of all senior outside hires failing within 18 months of their new position!
32% of global executives stating that the onboarding they experienced was poor.
Ensure that you are maximizing your ROI, excelling at retention and providing an overall positive environment for your new hires from day one today!
Download your FREE onboarding best practices checklist today!
Get more information about TrainingFolks employee onboarding services.