The Complete eLearning Training Program Checklist!
This comprehensive checklist will: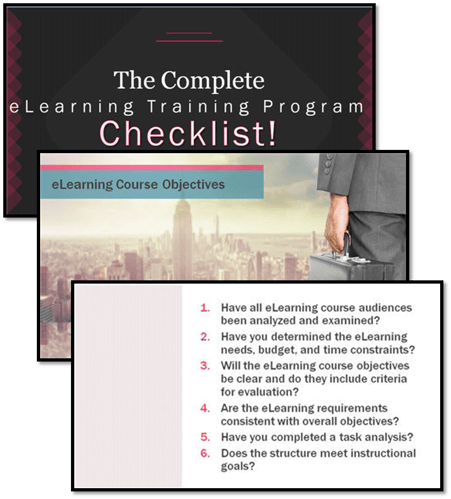 Help you design a successful, effective, and informative eLearning course
Become an invaluable checklist that your training team will want on hand
Get your eLearning course ready to launch
Need help? As an award-winning training company, we understand that the key to successful eLearning development is tailoring solutions to the specific needs of learners. Contact us today to learn how our rapid eLearning development collaboration process ensures performance based eLearning solutions for your unique business challenges.