Do you need a business analyst to define a solution that is beneficial and cost-effective?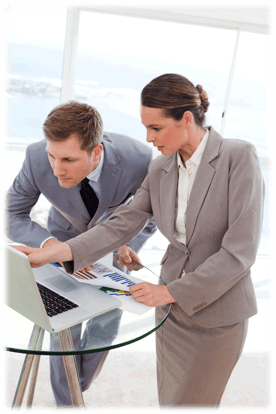 Our business analysts help enable change in any organizational context by defining needs and recommending solutions that deliver value.
Our certified business analysts will review your business processes, work flows, and provide fundamental guidance. This will allow your organization to meet business objectives while providing you the confidence to effectively communicate these solutions with IT and other functional business units.
Deliverables include:
Stakeholder analysis

Change management

Current state analysis

Scope statement specifications

Functional requirements specification

Wireframes and other visual documentation

User acceptance test plans...
Interview a certified contract business analyst with the specific industry experience you are looking for today!
Request Sample profiles ›Contact Us ›
"Are you a project manager that needs detailed specifications on your project, clearer scope, better documented processes and much, much more? Why wait? Get a business analyst on your project today!"